About SCOPE's Boundary Crosser Award
  Cette pratique a dû être abandonnée à la fin des années 1930, bien qu'elle ait été poursuivie au début des années 1960, avec l'intention qu'elle puisse éventuellement être rendue sûre pour les humains. La greffe réalisée à l'hôpital de Londres a été un succès. Le rein de singe qui avait été transplanté dans un humain avait développé une infection qui a dû kelmedok viagra être traitée avec des antibiotiques parentérals. Ce n'est qu'à la fin de l'été, lorsque je visitais l'une des grandes écoles de médecine aux États-Unis et que j'ai été présenté à un étudiant en médecine qui nous a enseigné les antibiotiques pour la première fois, que j'ai commencé à développer une pleine compréhension des dangers de l'infection par des souches de bactéries résistantes aux antibiotiques.
Since 2005, SCOPE has honored a "Boundary Crosser" at our Annual Celebration.
A Boundary Crosser is a person who connects people across boundary lines that traditionally divide community. They are citizen leaders who extend past their familiar territory, whether that's government, non-profits, business, ethnic groups, religion, or neighborhoods to become community builders.
The name Boundary Crosser was inspired by a book called Boundary Crossers by the Kellogg Leadership Studies Project. The award recipient is given an award of a tree, as a symbol of the Boundary Crosser who branches out to find unmarked territories and new possibilities for the future.  
Past SCOPE Boundary Crossers
Cathy Layton (2014)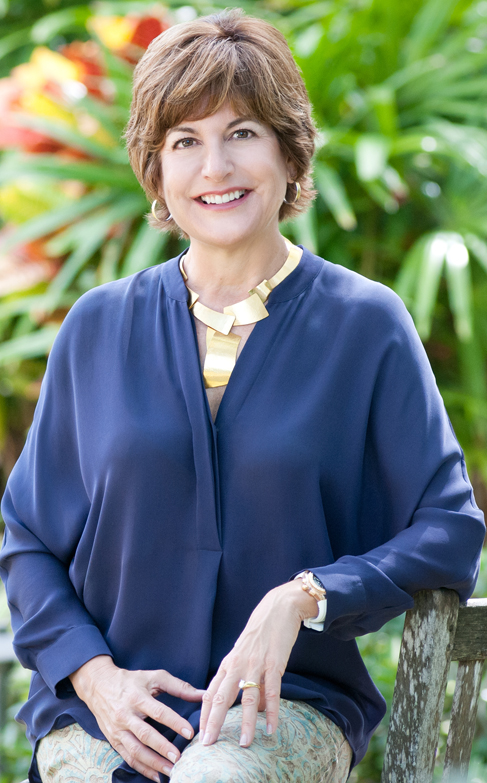 Cathy Layton, a resident of Sarasota since 1970, has spent her working years in the commercial real estate and development business.  She and her husband, Pete Russell, are owners of several assisted living facilities in Florida and Texas.  Newly retired from her professional work, Layton now enjoys expanding her service to worthwhile organizations and causes.  She serves as Chair of the Selby Botanical Gardens Board of Trustees, Chairman of the Board of the Bank of Commerce and is a member of the Florida Bar Grievance Committee.  Prior service includes Chairman of the Board of Governors of the Lakewood Ranch Medical Center, Chairman of the Lakewood Ranch Community Fund, Sarasota County's Charter Review Board and Planning Commission, Housing Authority of the City of Sarasota, Professional Selection Committee for the School Board of Sarasota County, Cofounder of Youth Leadership Sarasota County, Leadership Sarasota County, Board of Directors of Historic Spanish Point, Board of Directors of Big Brothers/Big Sisters of Sarasota.  Her greatest enjoyment is being among her own collection of orchids and bromeliads, to which she tends regularly.
Event video tribute to Cathy Layton.
Sandra Terry (2013)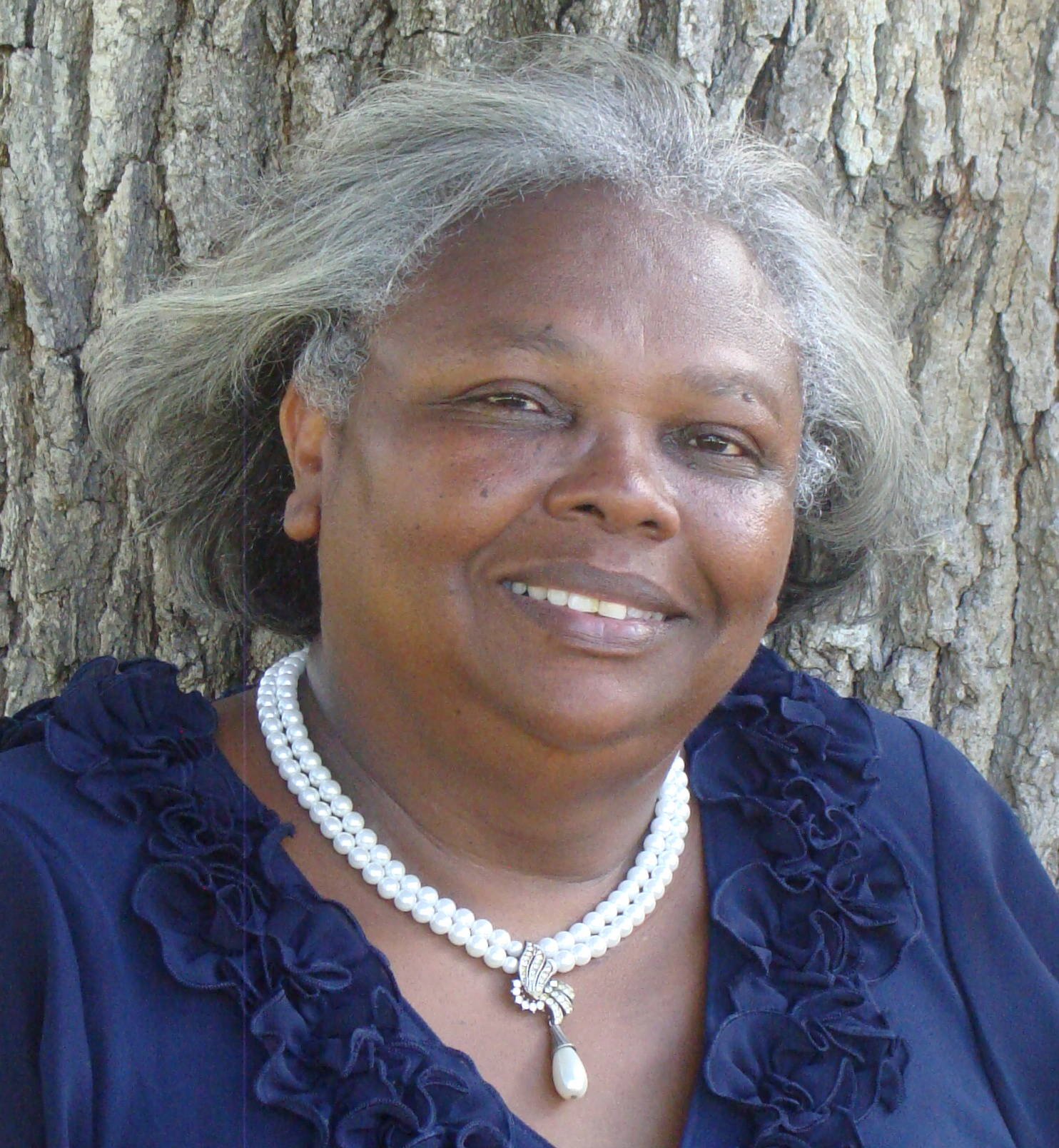 Sandra Terry has created a wide range of positive change in her community, from the revitalization of housing to the inspiration for an active community center, to the nurturing of youth and families in after-school programs.  Sandra has inspired others to get involved through engagement with the Laurel Civic Association, which she organized and continues to champion. Sandra interacts within a wide network in the community, as evidenced by the diverse participation in the various events, programs and projects that she is involved with.   Since retiring from a career with GTE/Verizon, Sandra has devoted her life, her time and her talents to the activities of the Laurel Civic Association. (While there is no official position of mayor, Sandra Terry is often introduced as the "Mayor of Laurel".) She is a tireless champion for positive community change. Sandra's influence in the community extends well beyond her focus area of Laurel with service on numerous boards including the Community Housing Corporation and the Gulf Coast Community Foundation of Venice. Consistently demonstrating the highest standards of excellence, integrity, open-mindedness and fairness. Sandra has received numerous awards including the Sarasota County NAACP Lifetime Achievement Award at the Freedom Awards Banquet in 2001.  Read Sandra's bio here.
Event video tribute to Sandra Terry -
Christine Jennings (2013)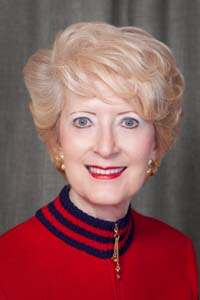 Christine Jennings passion and commitment have created positive change in the community in many areas including finance, politics, community service and the arts.  Her successful rise from bank teller during her 40-year career, to Founder, President, CEO, and Chairperson of the Board for the highly successful Sarasota Bank rested on her ability to engage and support with diverse groups of people in her community. When running as a candidate for the U.S. of Congress, she invested her time, energy and talents, entering politics to help improve the lives of people here and beyond. Christine joined Westcoast Black Theatre Troupe Founder and Artistic Director Nate Jacobs in turning around the financially struggling Troupe; it is now debt free and one of the most successful performing arts groups in the area. Her leadership roles have impacted a diverse group of community activities from the arts to education to business to human services. Christine has demonstrated the highest standards of excellence, integrity, open-mindedness and fairness being recognized as one of the champions of diversity in the workplace by Biz (941) in 2012 and being honored with the 2013 Humanitarian Award from the Howard University Club. Read Christine's bio here.
Event video  tribute to Christine Jennings
Dr. Larry Thompson (2012)

Dr. Larry R. Thompson has been the celebrated president of Ringling College of Art and Design since 1999. In Sarasota and beyond, he is known for transforming the quality, real-world impact and perception of arts and design higher education while merging smart business with creativity and innovation.
With his broad range of passions, Larry has served the arts and creative community as president of the Sarasota County Arts Council and Leadership Spokesman for the Innovation 41 Art and Cultural Corridor Project. He also contributes to the community as a board member of Coastal Behavioral Healthcare, the Community Health Corporation for Sarasota Memorial Hospital, SunTrust, the Sarasota Chamber of Commerce and the Economic Development Corporation of Sarasota County Partners Council. Larry was also part of the initial advisory committee that formulated the Institute for the Ages in Sarasota.
SCOPE is pleased to recognize Larry's vision by presenting him with the 8th Boundary Crosser award for continually branching out to find unmarked territories and new possibilities for the future.
Diane McFarlin (2011)

The 2011 honoree is  Diane McFarlin, President and Publisher of the Herald-Tribune Media Group. She is a fourth-generation Floridian who began her journalism career in high school and took a reporting job in Sarasota after earning a degree in journalism at the University of Florida.
Diane McFarlin's civic and community contributions reflect her belief that a community  thrives when  residents are connected, Her collaborative efforts span the sectors that help create a vibrant community – business, grassroots leadership  and deep engagement that includes everyone.
Pam Truitt (2010)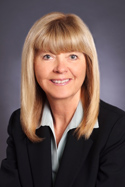 Pam Truitt is the President and founder of Truitt Consulting and is a member of the American Institute of Certified Planners (AICP).  Her civic and community contributions include the sectors of business, education, government, health care, the environment and leadership development.
Boundary Crossers are leaders who step outside of their area of expertise or comfort zone to work across sectors in the community.  Pam Truitt has demonstrated her leadership as a collaborator within the broad range of organizations in which she takes part. 
Dan Bailey (2009)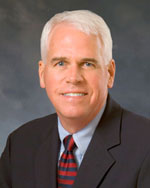 Charles D. "Dan" Bailey Jr. is a sixth-generation Floridian and a lifelong resident of Sarasota County. He is well-known for both his professional and civic life. Dan is a shareholder with Williams Parker Harrison Dietz & Getzen, and his civic and community contributions run broad and deep throughout Sarasota, our region and the entire state of Florida. Dan is one of the founding fathers of SCOPE and helped shape early discussions on civility in public dialogue in the mid '90s. 

Boundary Crossers are leaders who step outside of their area of expertise or comfort to work across sectors in the community. Dan Bailey demonstrates this leadership time and time again with the broad range of organizations in which he takes part. His leadership in the community includes: American Red Cross, United Way of Sarasota County, First Baptist Church, Kiwanis, Sarasota County Civic League, Education Foundation of Sarasota County, Sarasota Bar Association, Ringling College of Art & Design, Enzyme, Citizens Tax Oversight Committee and SCOPE.
Isabel Norton (2008)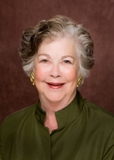 Isabel Norton has lived, worked and shared her energy and talent for over 30 years, making Sarasota County, the larger region and the state of Florida a better place for all residents.  Her passion and commitments cuts across many areas including youth, community, education, the workforce, and health prevention.  Isabel served on the initial Steering Committee and Board of SCOPE and co-chaired the Aging: The Possibilities initiative.  She is on the Board of Trustees of Ringling College of Art and Design and is Library Committee chair for their Capital Campaign.  Isabel has been a member of the Board of Prevent Blindness, Florida for over 12 years and received their Chairman's Award for Leadership in 2006. She gave of her time and talent for the 5th Annual Caring Hearts Luncheon benefitting First Step of Sarasota's Mother's & Infants program.  Isabel is a 1993 graduate of Leadership FLORIDA, past Board member of Suncoast Workforce Board and has provided leadership to the Girl Scout Council of Gulfcoast Florida for nearly 20 years.
C.J. Fishman (2007)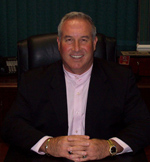 Charles J. "C. J." Fishman boundary-crossing leadership goes beyond his involvement in different groups and activities – of which there are many – extending across geographical boundaries in this community.  He is active and involved in both the Venice area and around Sarasota County.  His numerous activities include community service clubs, local business development, human service and faith-based organizations.  A few weeks' worth of meetings might take him to diverse organizations and groups such as: the Salvation Army of Venice, Tourism and Economic Development Board of Sarasota County Government, Boys & Girls Club of Venice, Leadership Sarasota County, Jewish Community Center of Venice, Venice Area Chamber of Commerce, United Way's Success By Six, Sertoma Club of Venice, Citizens for Quality Government, Venice Regional Medical Center and All Faiths Food Bank.
Bob Richardson (2006)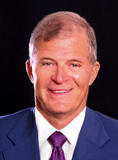 Bob Richardson's footprints are found in all corners of the community as he puts the community agenda first and does so with passion.  Crossing the boundaries of his life in commercial real estate, Bob was a founding member of the Friends of Myakka River State Park Board and a past President of the Sarasota Manatee Sierra Club while being on the board of the Argus Foundation.  He has served as President of the board of the Downtown Partnership and is a past President of the Sarasota Chamber of Commerce.  Before the establishment of the Multi-Stakeholder Group (MSG) and the Herald Tribune's "April 22nd Group," Bob was inviting developers and environmentalists to find common ground.  Bob was instrumental in raising funds for the Environmentally Sensitive Lands tax to protect our community's natural habitat. He is also passionate about providing youth with the opportunities that could change their lives and has led backpacking trips for Inner City Outings and helped organize a trip to Peru for Boys and Girls Clubs and Girls, Inc. Bob is also the President and a founding member of Florida Children's Lobby a co-initiator of the Citizens for Better Schools campaign, and is the Chairman of the Goodwill Industries Board.
Syd Adler (2005)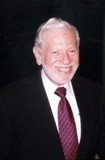 In 2005, the first Boundary Crosser Award was given postumously to Syd Adler, former SCOPE Board member. Referred to by many as an arts angel and activist, Syd served on the Sarasota Arts Council for six years. He was the driving force behind the renovation of five historic beach front buildings on Manasota Key, which came to be known as the Hermitage Artist Retreat. As president of the Hermitage, Syd encouraged artists from around the world to spend five weeks at the Hermitage and to give back by working with children, adults and seniors from the community. Syd also developed mobile home communities throughout the country, including the first in Manatee County, and was a member of Sarasota Rural Heritage, a group formed to preserve East County as a rural community. He served on the board of Circus Sarasota and sat on the Council of Neighborhood Associations (CONA).  Whether it was supporting his beloved Circus Sarasota, CONA or helping to protect old Sarasota High School, Syd knew no boundaries when it came to strengthening his community.